Building Culinary Connections
Nomadic Munchers, a pop-up kitchen project specializing in Pakistani cuisine, emerged in the Porto area with a desire to establish its presence in a highly competitive market.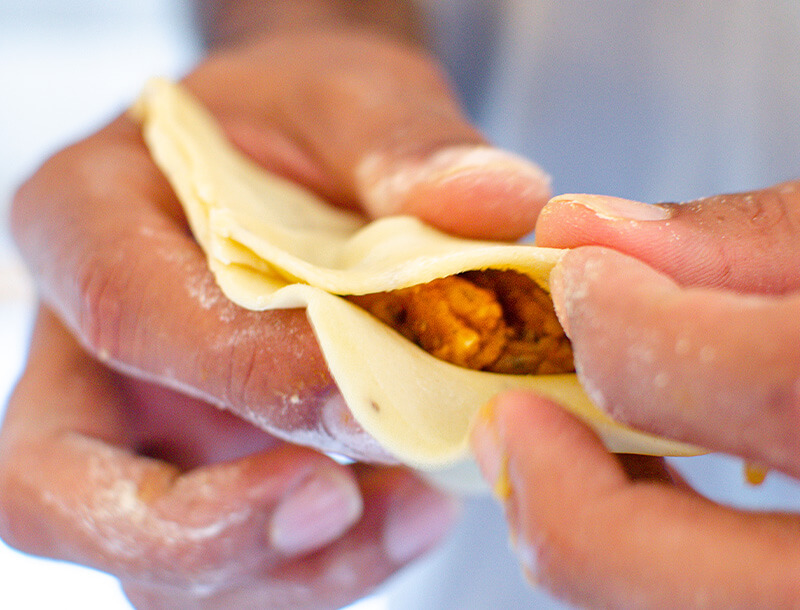 From pop-up to culinary experience
This case study delves into the brand strategy to create awareness among its target audience, understand their needs, and carve a strong position within the local culinary scene. 
Nomadic Munchers initially started as a pop-up kitchen project, delivering delectable Pakistani food to customers in Porto. As a new venture, it faced the challenge of standing out in a saturated market, requiring a strategic approach to gain the recognition it deserved.
Understanding the target market
The primary objective of Nomadic Munchers' brand strategy was to build awareness among the target audience and establish a clear understanding of their preferences and needs. The aim was to create a welcoming space that would attract open-minded individuals from diverse backgrounds, including locals and expats, who shared a curiosity for exotic flavors and a desire to connect over a shared culinary experience.
Visuals that speak for themselves
A crucial aspect of Nomadic Munchers' brand strategy was the development of a professional branding approach and a well-designed website. The branding elements aligned with the brand's identity, reflecting its exotic flavors and cultural richness. The website served as a digital hub for customers to explore menus, make reservations, and engage with the brand's story. This cohesive branding and online presence contributed significantly to the brand's growth and enhanced its visibility in the local market.
To effectively engage individuals with varying preferences, Nomadic Munchers developed different event concepts that catered to diverse tastes. By offering a range of experiences, the brand was able to capture the attention of a wider audience, attracting both locals and expats who shared a common curiosity for Pakistani cuisine. This approach allowed Nomadic Munchers to reach new customers, expand its network of business partners, and triple its revenue within a short period.
Nomadic Munchers successfully navigated the competitive culinary landscape in Porto through a well-executed brand strategy. By targeting open-minded individuals and providing diverse event experiences, the brand established its presence, fostering connections and curiosity around Pakistani cuisine. The strategic branding efforts and online presence further accelerated the brand's growth and raised its awareness among the local audience. Nomadic Munchers' brand strategy serves as an exemplary case study for culinary initiatives seeking to create a distinct position in a saturated market.
Create an unforgettable experience for your guests